'Click & Collect'
Our 'Click & Collect' service is the perfect way for our local customers to carry on gardening while keeping safe!
We have a dedicated collection area in the carpark where goods can be picked up without you needing to enter the centre. Ordering through the website is quick and easy, simply select the products that you would like and go to the 'Checkout'. At this point select the option to 'Collect from the Garden Centre' and any shipping costs will be removed. Select 'Next step' to continue.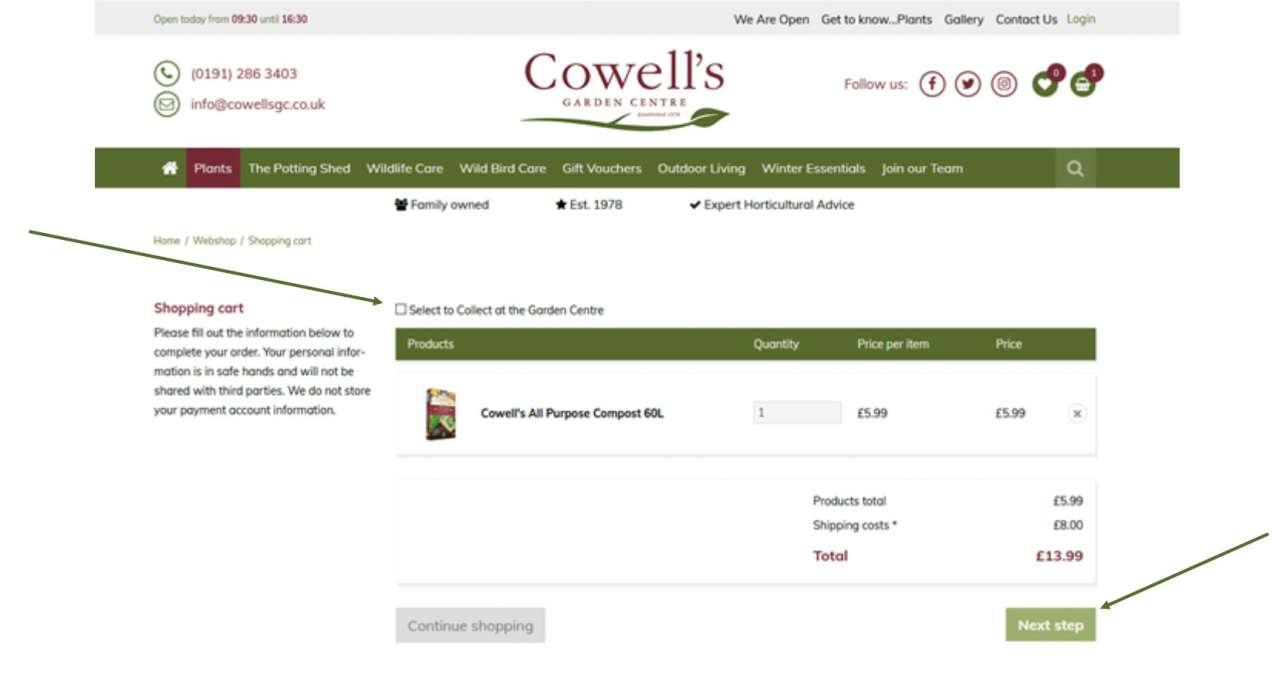 On the next page, fill in your details and use the box to add any additional requests or comments to your order. We haven't managed to get our entire range onto the website quite yet so if there is anything that you cannot find that you would like, please feel free to add your request in this box.
Don't forget to 'tick' the box to accept our terms and conditions before selecting 'Place Order'. This will take you to a secure payment portal where you can enter your payment card details and complete your order.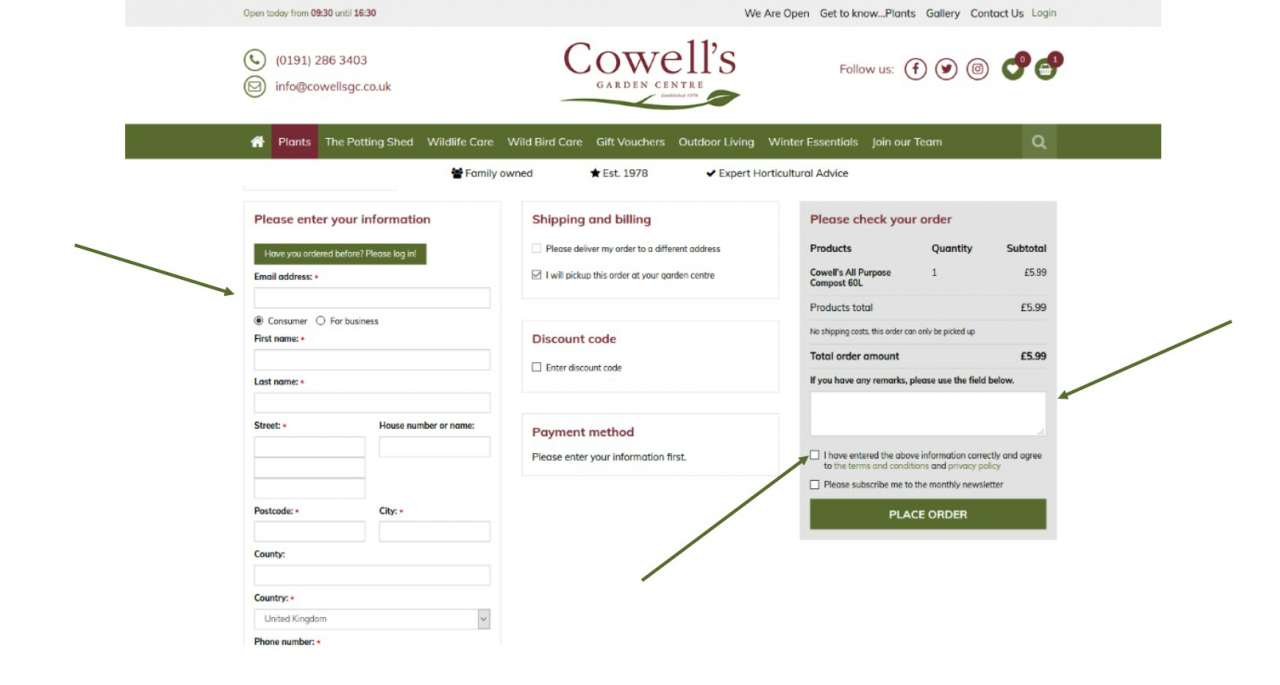 Once your order has been paid for you will receive and automated confirmation email from ourselves. These emails can often find themselves filtered into 'junk' or 'spam' folders by your email provider!
We will pick the items for your order and send you an email when it is ready to be collected, once you have received this email you can come to the Garden Centre whenever is convenient within our standard opening hours.