Two Year Plant Guarantee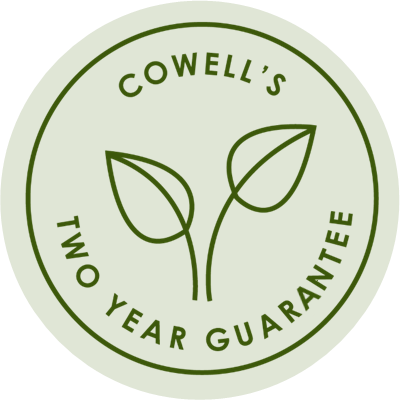 Cowell's Garden Centre guarantee the free replacement or credit of any container-grown hardy plant which dies, providing it has received good care, bears the garden centre label and is presented for examination, with proof of purchase, within two years.
We of course cannot be held accountable for plants that die due to unseasonal weather conditions.
Our staff are more than happy to give gardening advice on any aspect and if you have any problems with a plant that you have recently bought you can get further advice by contacting us either in-store by telephone on 0191 286 3403 or alternatively by email to info@cowellsgc.co.uk.
Our plant guarantee does not apply to any plants bought on-line, tender plants and seasonal plants such as bedding.