Earlier this year I was fortunate enough to be awarded a sponsored place at the International Garden Centre Association (IGCA) Congress 2019 in Windsor by the Garden Centre Association (GCA) Trust. The IGCA is an independent non-profit organisation committed to the continuous improvement of the garden centre industry worldwide, they hold an annual congress in a different location every year as part of the mission to provide a platform where garden centres can connect and exchange ideas, information and resources with like-minded members from anywhere in the world.
Places at Congress are limited so I was thrilled to be offered this wonderful opportunity and tremendously excited to visit some wonderful southern garden centres, fantastic RHS Gardens and meet delegates from all over the world. Looking at the itinerary I knew I was going to be in for busy week!
Monday - Hampshire to the Coast
We started the week with a visit to a recently opened and purpose built large garden centre, Blue Diamond's Redfields in Fleet. To see a brand new garden centre so soon after completion was very interesting as it was such a stark contrast to Cowell's where we have grown and developed over many years. We then headed to the gorgeous Bombay Sapphire distillery for a gin making tour and lunch which was certainly enjoyed by all!
After lunch we visited more garden centres:
Rosebourne Weyhill, a stylish centre with high standards and a warm welcome
Stewarts Christchurch, one of three centres owned by the family, Christchurch was opened in 1961 and has a lovely, traditional feel
Haskins West End, a smart centre with a lovely restaurant where we spent the evening enjoying fine hospitality including some live music
Tuesday - The Garden of England and London
Today began at Coolings, an award-winning Garden Centre with a strong focus on plants, like ourselves at Cowell's. While there we received a presentation from one of the GCA judges showcasing highlig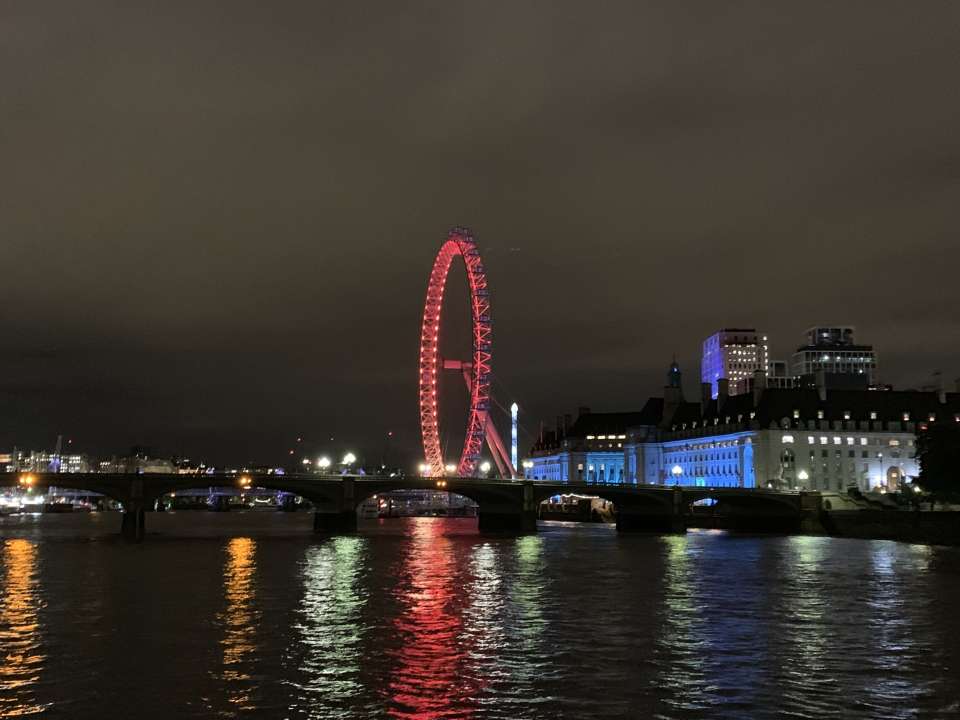 hts of this year's annual awards. Once again we have been shortlisted in the prestigious Ruxley Rose Award for Best Plant Area by the GCA. We're proud to have won this award for the last nine consecutive years but we have to wait until January to find out if we've managed to make it ten!
After Coolings we headed to Ruxley Manor Garden Centre and also visited Pixie Manor, home of the Ruxley fairies and dragons! It's interesting to see how different garden centres are diversifying and incorporating bespoke attractions into their customer experience offering. This was also evident at our next stop, Millbrook Gravesend where they have a 'Butterfly World' attraction over the summer months. While at Millbrook we were treated to a 'Mad Hatter's Afternoon Tea' with the Mad Hatter, Alice and the Queen of Hearts! This was followed by a game of croquet on the lawn in true 'Alice in Wonderland' style, I would like to say that it didn't get competitive but I can't!
We then boarded a boat at Greenwich to sail down the Thames and stopped off for a 'flight' on the London Eye which gave the international guests in particular a fantastic opportunity to view our Capital City's most famous landmarks. While on-board we enjoyed dinner and entertainment before night fell and the city lights sparkled.
Wednesday – Sunny Surrey
Thankfully we enjoyed a slightly later start this morning after yesterday's 7am start! We stayed at the hotel for some presentations including one on next year's Congress which is being hosted in South Africa.
Following lunch, we travelled to Longacres Bagshot Garden Centre where I particularly liked their houseplant department. Houseplants are in the midst of a huge revival at the moment so I'm always interested to see how other garden centres are developing their range and creating contemporary displays. Next we went to RHS Wisley to visit the gardens and their newly opened retail centre which was stunning. The day concluded with visits to two different Squires Garden Centres, Hersham and Badshot Lea, both lovely centres and great examples of the Squires group of garden centres. We stayed on at Badshot Lea for dinner and entertainment provided by our hospitable hosts.
Thursday - North of London
Another busy day started with a visit to Ayletts Garden Centre, my highlight being their amazing Dahlia Festival. I love perennials and we grow Dahlia on our own nursery at Cowell's so I've seen a few over the years but Ayletts collection was something else! Their range of Dahlia was phenomenal. We also visited Europlants UK, home to some simply stunning specimen and architectural plants.
We then spent the afternoon at Hatfield House, an exquisite stately home set in extensive grounds in Hertfordshire where we enjoyed a drinks reception in the beautiful private gardens of the 7th Marquess and Marchioness of Sailsbury before being treated to a Medieval Banquet in the magnificent 15th Century Great Hall.
Friday – Kew Gardens and Windsor
A visit to another award-winning garden centre to start today, Garsons, a family-owned centre with a thriving farm shop. Next stop, Kew! No trip to the area would be complete without a visit to the world renowned Botanical Gardens and of course it didn't disappoint!
We then returned to Windsor for a tour of the castle and a look around this historical town before rounding off a fantastic week with a Gala Dinner at the hotel.
I'm sure you'll agree it was a packed week but the superb organisation and wonderful hospitality from everywhere we visited made it an unforgettable experience and I've come home bursting with ideas and inspiration that I can't wait to put into action at Cowell's. Thanks for reading about my trip, I hope you found it interesting?
Sam Clark
Plantarea Supervisor
Cowell's Garden Centre