Coleus Collection 2019
Coleus has been a sta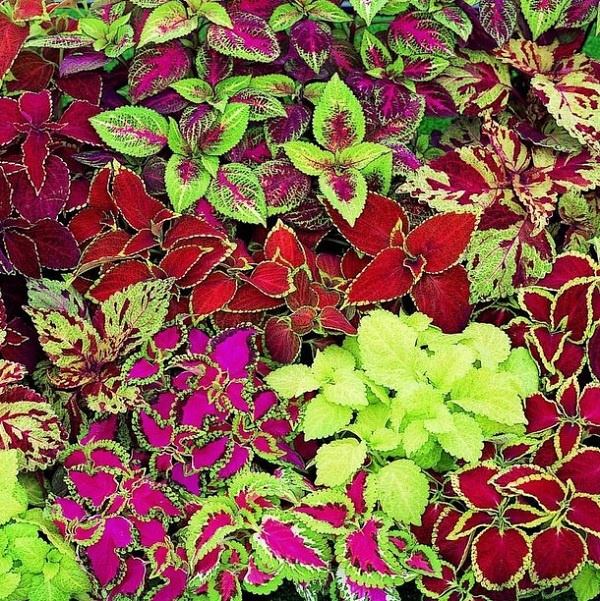 ndby as a bedding plant for many years. In parks, it has been used freely in combination with Cannas, Dahlias, Salvias, Petunias and other plants.
Although it succeeds in sun, its leaves have a fresher, crisper appearance and colours are brighter if grown where there is filtered sunlight.
No longer restricted as a bedding subject or scattered here and there, it is being planted in large, bold masses, much as Petunias, annual Phlox, Marigolds or Salvia are grown for vivid splashes of colour.
Needless to say, the outstanding feature of this plant is its adaptability to shade, and there are few gardens where plants for sunless areas are not needed. Especially is this true where colour is wanted since colour is the keynote of present-day gardening.