Almond Ingrid
Prunus × persicoides 'Ingrid'
Description: Ingrid is is the most reliable cropper of the selected Almond varieties in the UK. Excellent fruit quality, nuts are pale green with a velvety texture and delicious flavours. Used to produce almond milk, oil, butter, flour or paste. Beautiful light pink blossom arrives during the spring adding a lovely ornamental feature to the tree. Reasonable leaf curl resistance, in most areas of the UK. Almonds are packed full of vitamins, minerals and fibre and are a worthy addition to any garden or orchard. The perfect, healthy snack!
History: Their exact ancestry is unknown but almonds are thought to have originated from western Asia where explorers ate the fruits while traveling the 'Silk Road' between Asia and the Mediterranean. They were a prized ingredient in breads served to Eygptian Pharaohs. Now grown on a large commercial scale in Spain and Italy.
Almond Growing Tips: Almonds will tolerate any moderately fertile soils as long as they are well-drained. Best planted in a sunny location. The late frosts can damage the early blossom so they're much happier grown in a sheltered postition. To harvest the almonds, shake the tree, then seperate the hulls from the nut. Prefer being in southern ares of the UK. Make sure you pretect the nuts from birds if you would like to eat them yourself!
General attributes
Comparatively trouble free
Uses for this variety
Cooking
Eating
Fruit attributes
Self-fertile
Picking month September
Stores until December
EAN code

5038838021619

Brand

Frank Matthews - Trees for Life

Rootstock

St. Julien 'A' - Semi Vigorous

Flower Colour

Pink

Flowering Month

March, April

Foliage Type

Deciduous

Foliage Colour

Green

Season of Interest

Spring, Autumn

Fruiting Period

September

Flower Form

Single

Plant Habit

Spreading / Branched

Garden Style

Fruit Garden

Aspect

North-facing, East-facing, South-facing, West-facing

Sunlight

Full Sun

Soil Type

Chalk, Loam, Sand

pH

Acid, Alkaline, Neutral

Moisture

Moist but well-drained

Hardiness (RHS rating)

H5 -15 to -10ºC. Hardy - cold winter

Attractive to Wildlife

Attractive to Bees

Special Attributes

Berries or Fruit, Self-fertile

Pot Size

12L

Uses for the Variety

Cooking, Eating
Rootstocks are used to control the ultimate size of a tree, we use a wide range of rootstocks from very dwarf which are ideal for smaller gardens to very vigorous which are commonly used in traditional orchards. Rootstocks can also offer disease resistance and tolerance of difficult growing conditions.
Apples
M.27 - Very Dwarf. Produces the true mini tree, varieties reaching no more than 2 metres with little support required, excellent for the small garden. Fruit size small. Good for triploids on strong soils but will stunt diploides on poor soils.
M.9 - Dwarf. Very productive and induces good fruit size. Poor anchorage needing permanent staking. Ideal for cordons and spindles. There are over 100 M9 types and together they account for the majority of commercial orchards worldwide.
G.11- Dwarf. From the USA and bred in the 1960s this rootstock is a cross between M26 and Robusta 5. Resistant to fire blight, phytophthora and tolerant to frost, this rootstock is slightly more vigorous than M9 and more productive.
M.26 - Semi Dwarf. Requires support on most sites. Good for bush and cordons in limited spaces. Suits certain varieties well i.e Bramley and Egremont Russet. Can induce 'bare wood' in some varieties such as Cox. Susceptible to woolly aphid.
M.116 - Medium vigour. Although bred at East Malling Research Station some years ago this selection has only just become commercially available. Between MM106 and M26 in vigour this very productive rootstock has resistance to collar rot/phytophora, replant disease and woolly aphid. As productive as MM106 with 10% less vigour this is likely to prove to be an all round performer for many commercial (particularly cider) and amateur situations.
MM.106 - Semi vigorous. General purpose for most types of tree; bush, cordon and half standard. Very productive from an early age. Can succumb to collar rot or phytophora on poorly drained soils. Resistant to woolly aphid.
MM.111 - Vigorous. Produces a standard on good soils and half standard on poor soils, excellent collar rot and general disease resistance. Resistant to woolly aphid.
M.25 - Very vigorous. Ideal for half and full standard trees. Heavy crops from an early age. Not resistant to woolly aphid.
Cherries
Gisela 5 - Dwarf. 50% of Colt. Ideal for commercial orchards, gardens and patio pots.
Weigi®2 - Dwarf. Comparable vigour to Gisela 5 but more robust to heat differences and stress. Increased fruit size and productivity.
Gisela 6 - Semi Dwarf. 75% of Colt. All the attributes of Gisela 5 but for less than good soils.
Colt - Semi vigorous. Fully compatible with all varieties, will contain trees to 4 - 5 metres. Considered very productive until the arrival of Gisela. Still good for bush and half standard cherries on thin soils.
Prunus F.12.1. - Very Vigorous. The best clonal selection of mazzard for standards. Good anchorage.
Pears
Compatibility: It should be noted that there are many incompatible varieties when worked on Quince (especially Quince C). In these instances a suitable interstock should be used and Beurre Hardy, Doyenne du Comice and Old Home are suitable. The latter will also impart some resistance to Fireblight.
Quince 'C' - Dwarf. and slightly earlier into cropping.
Quince Eline® - Dwarf. Similar size to Quince 'C' but more productive and very hardy. Smoother fruit with less russetting.
Quince 'A' - Semi Vigorous. The ideal root stock for bush trees.
Pyrodwarf - Vigourous. A German selection giving something between Q.A and Pyrus communis from early observations. Probably more vigorous than claimed. Early signs are very promising due to early fruiting influence, uniformity and resistance to fireblight through its Old Home parentage.
Pyrus communis (Seedling pear) - Very vigorous. More suitable for half standard and especially standard trees.
Pyrus Kirchensaller - Very vigorous. A more uniform and productive selection of Pyrus communis.
Apricots / Peaches / Nectarines / Plums
Pixy - Semi Dwarf. Ideal for size containment in the garden. On very strong soils it still has commercial use for strong growing shy cropping varieties such as Marjories, Avalon and Excalibur.
VVA-1 - Semi Dwarf. Pixy size with better fruit size, yield and winter hardiness.
Torniel - Semi-Dwarf. A specialist rootstock for improved fruiting yield and fruit size.
Krymsk 86 - Medium. Compatible with apricots, peaches and nectarines. More tolerant of heavy wet soils with better anchorage.
Plumina ® (Ferlenain) - Semi Dwarf. A French selection with similar tree size to Pixy but improved fruit size. Grows strongly in the first few years and then settles quickly into regular cropping. Some suckers.
Jaspi ® - Semi Vigorous. A french stock, untested as yet but with St Julien 'A' vigour and good resistance to root aphixiation in wet situations.
Wavit - Semi Vigorous. A robust disease resistant medium vigour, free standing and non suckering rootstock for plum, gage and damson, mirabelles and apricots proven to suit a wide range of soils and conditions. (SJA -10%)
St. Julien 'A' - Semi Vigorous. This is fully compatible with all plums, damsons, gages, peaches, nectarines and apricots and many ornamental prunus species. Good yield influence. Not suitable for poorly drained soils.
Brompton - Vigorous. Very suitable for standards, does not sucker and fully compatible with all varieties unlike its predecessor such as Myroblan.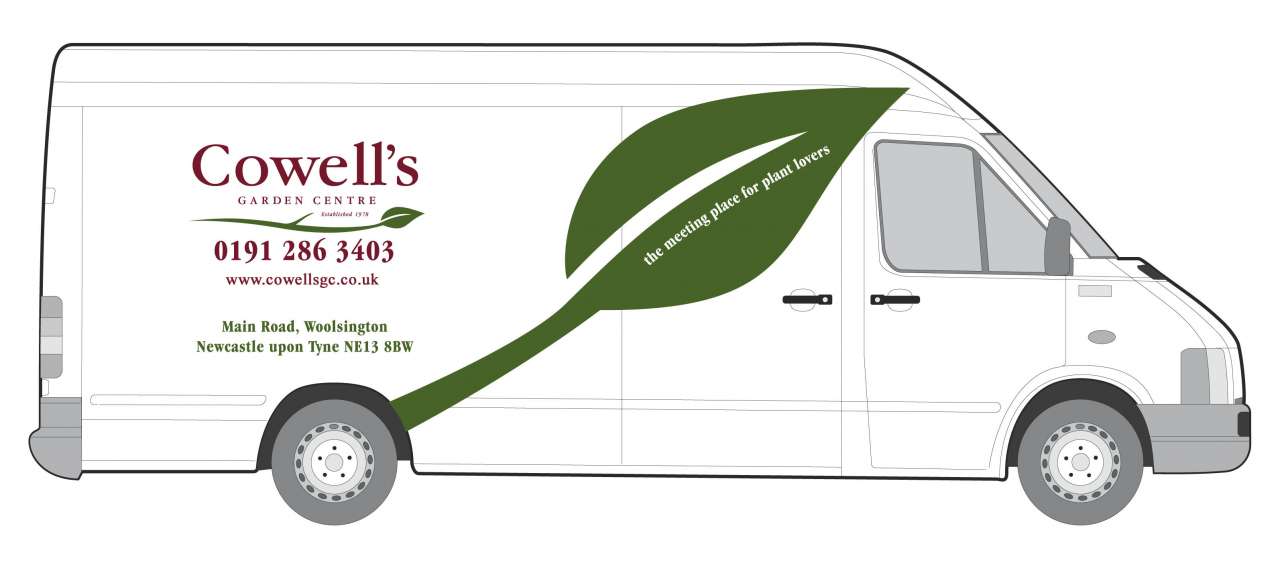 This product is only available for local delivery to the postcodes below via our own delivery service. We will contact you to arrange delivery within 7 days of your order being placed.
£8.00 – NE13, NE20, NE3, NE5
£15.00 – NE12, NE15, NE2, NE23, NE4, NE7
£20.00 – NE1, NE21, NE22, NE24, NE28, NE40, NE41 - 42, NE6, NE8
£25.00 – NE10, NE11, NE16 - 17, NE25 - 26, NE30, NE39, NE43, NE61 – 64, NE9
£30.00 – NE31 – 38
Write a review about "Almond (Prunus) Ingrid"
We want to know your opinion! Write a review about the product "Almond (Prunus) Ingrid" and win a National Gardening Gift Voucher of £25 !